Originally from the North West Of England , Gemma has been one of the UK's most requested singers for over a decade . With Classical and Musical Theatre training she has a diverse singing and music background. She is also a trained dancer and has stunned audiences with her exceptional on stage performances.
During her career spanning over twelve years, Gemma has had the opportunity to work as a Guest Artist for various cruise lines such as Royal Caribbean and Holland America. She has also served as the onboard Showteam's lead vocalist for some of the leading and most popular cruise lines. Her passion for music and singing from a young age , particularly in the classical crossover genre, has inspired Gemma to entertain guests at wedding ceremonies, corporate events and anniversary dinners. This is primarily why today she is one of UK's preferred singers for high profile events and parties.
Gemma's contribution in the field of music and crossover singing is simply phenomenal and worth acknowledging. She has not only sung the National Anthem at Wembley Stadium, on several occasions but she has also appeared on BBC1 "The Voice UK" where she sang "Habanera" from the Opera Carmen.
Gemma is also a key member of the Caamora Theatre Company and participates in numerous musical theatre shows organized by the company on a regular basis. Currently, Gemma is receiving vocal training under famous and highly experienced vocal coach David Barrett wherein Barrett is training her around the Bel Canto tradition of 'good singing' and beauty of tone.
In 2016 Gemma founded and launched her very own music agency. The agency specialises in female classical crossover singers for wedding and events. For more information please visit http://www.standproudmusic.com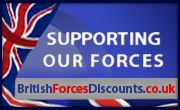 http://members.lastminutemusicians.com/sensationalclassicalsoprano.html

http://members.lastminutemusicians.com/gemmajazz.html